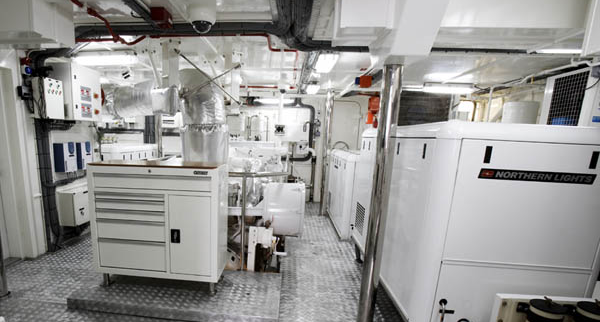 CitiMarine, one of South Florida's premier marine service and sales outlets, recently shared these thoughts about Northern Lights quality:
Northern Lights Generators set the bar when it comes to marine generators.
If look up Northern Lights Generators on boating forums, such as The Hull Truth, you'll see why Northern Lights is ahead of the pack.
Technicians who work on marine diesels and gensets for a living will tell you, Northern Lights are the best by far… simple and very well built.
Northern Lights generators have the best heavily dipped/insulated generator windings, as well as simple electrical wiring/engine harness/controls.
They are lower RPM engines (turn fewer RPMs than Onans or Westerbeke) leading to a longer-life and less problems.
We have received multiple reports of people using NL gensets season after season without so much as a hiccup, as well running the generators for 8,000 hours+ are common.
All that is needed is the occasional changing of oil and filters, and you'll have a strong, dependable power-source on the waters that will never fail you.
There are several reasons that Northern Lights are the reigning champs in the world of marine generators. Here are some major points:
Much Easier and Convenient To Work On
All the necessary service points for the Northern Lights generator, including filters, fills and drains, are all on one common, easily-accessible side. Besides ease-of-access, this allows you to install it near a wall or bulkhead, in order to save valuable space. On the other hand, other brands often have difficult to access service points, and this dictates where the unit can be placed.
High Torque, Lower RPM Engines
Northern Lights runs at 1800 rpm (60 Hz); this is half the RPMs as most other marine generators. The lower RPMs mean a much quieter operation, and less stress on your engine, leading to a longer life. For instance, in 2,000 hours of operation, the Northern Lights M673LD3will turn 216 million less revolutions, it's pistons will travel 43,337 fewer miles, and its cylinders will withstand 108 million fewer detonations than most other gensets of the same size…
Superior Engineering, Setup and Manufacturing
High quality components found in Northern Lights generators reduce belts and hoses to a minimum. A single-piece, cast iron heat exchanger, expansion tank and exhaust manifold make the gen set resistant to corrosion and electrolysis, as do the Cupro-nickel heat exchangers. They empty of seawater when not in use, and don't require zincs.  Most other marine generators have their engine components welded together, which are more likely to fail in a marine environment. Heat exchangers often use aluminum or plastic intakes. Copper heat exchangers and aluminum exhaust manifolds are more prone to corrosion and electrolysis, and need zinc replacement.
Smarter Seawater Pump System
The seawater pumps on a Northern Lights genset are gear driven (no belts), and use mechanical water seals. With other brands, pumps are often difficult to access, belt-driven, and have rubber lip seals, which are prone to deterioration through repeated drying and expansion
DC Logic Design Dependable and Easier to Repair
The simple DC logic design on NL gen sets is reliable, inexpensive and easy to repair. NMEA digital data. Relays are easy to replace when needed. Other generators have electrical systems that use PCBs which are more expensive and less reliable.
Quieter Than All The Competition
In March 2007, an independently certified study commissioned by Victron Energy tested 19 generator sets from different brands, including Westerbeke, Kohler, Onan and Fischer Panda, at 10kW and below.  Of the 19 generator sets, the Northern Lights 9kW was deemed the quietest (lowest sound levels, at less than 65 dBA, followed up by another Northern Lights – the 5kW – at fewer than 66 dBA.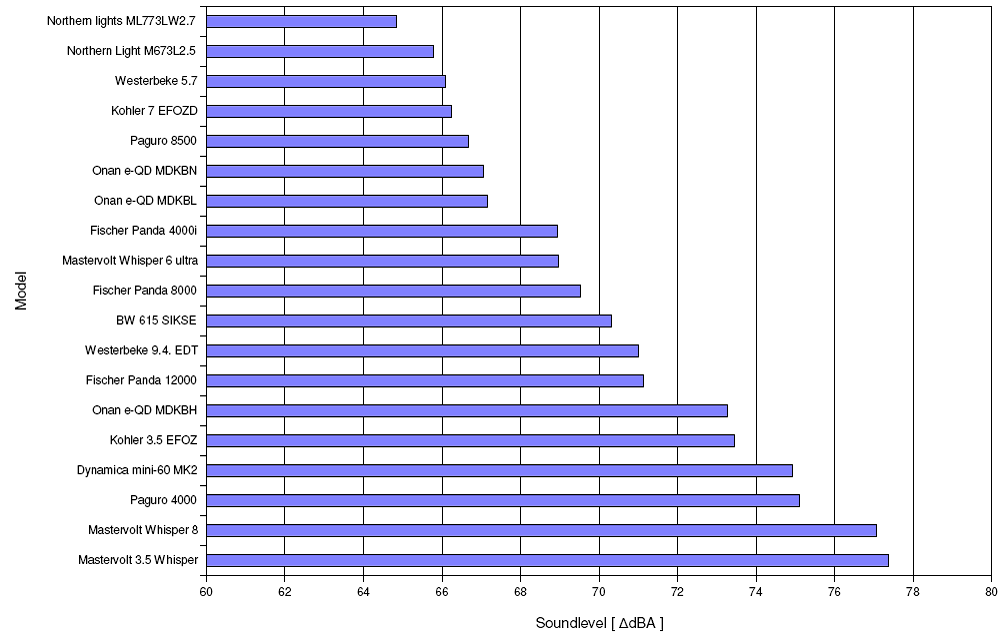 The only two Northern Lights tested proved to be the two quietest of the group!
This is Why We've Chosen Northern Lights Generators For Our Marine Store
We have the option of selling several top brands of marine generators, but have chosen Northern Lights as our brand of choice for Citimarine Store, for the above reasons, personal experience with the generators, as well as their amazing reputation.
If in the market for a marine generator, please see our Northern Lights Generators, here… If you have any questions or comments, we'll be happy to help! Need a little extra help on pricing or shipping? We'll see what we can do…
Looking for replacement parts, filters, or accessories for your Northern Lights gen set? See here…
Have a good one!
David
CitimarineStore.com
3300 NW 112th Ave,
Doral, FL 33172
(800) 766-5256
info@citimarine.com