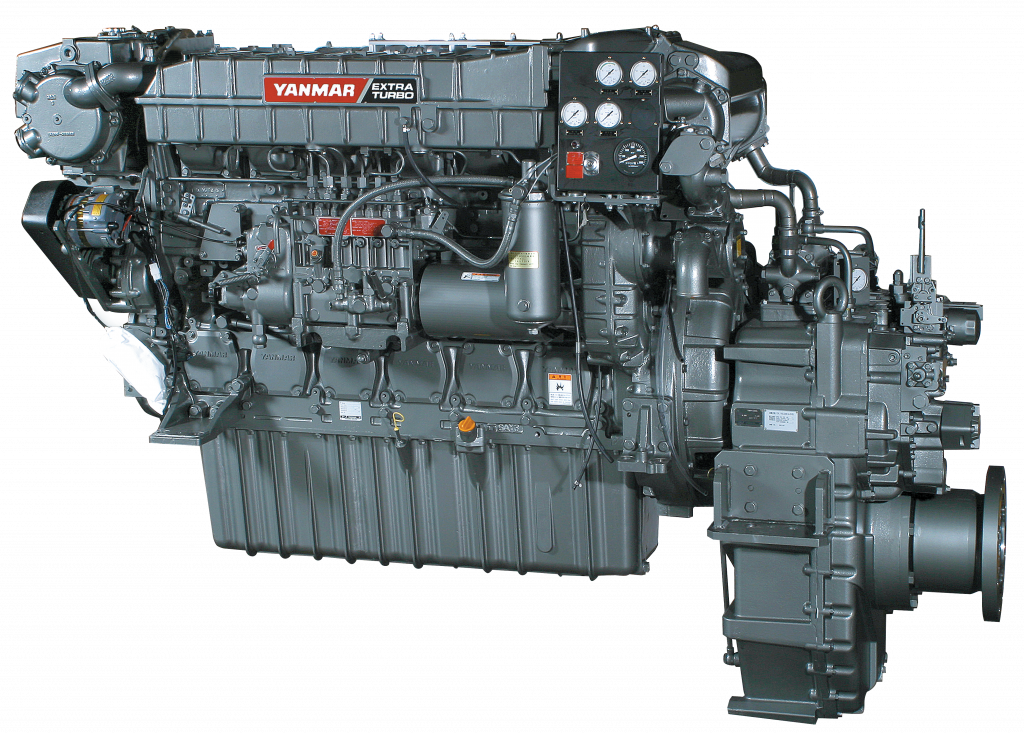 RELIABLE. DURABLE. SIMPLE.
The Yanmar 6AY is an extremely powerful engine that performs reliably non-stop under the toughest conditions.
Environmentally friendly engines comply with EPA Tier 3/4 and IMO Tier 2/3
Favorable fuel consumption and low maintenance costs making it an extremely attractive financial option that is also environmentally responsible
Yanmar does not supply converted industry or truck engines, but rather develops diesel engines specifically for marine applications.
Normally, when NOx emissions are reduced, the fuel consumption and smoke generation will increase, adversely affecting both the environment and management. As a solution to this, YANMAR has developed "Eco Diesel", which is designed so as to comply with marine environmental protection. It improves the fuel consumption and smoke generation in addition to reducing NOx emissions.
Excellent torque-rise characteristics in high-speed and high-load range enable stable performance of job duties even at high load.
Lower downtime thanks to large inspection windows on the side of the block to allow in-site replacement of pistons, full-mechanical engine management avoids the chance of delicate and expensive electronics failing in hot, marine engine room conditions and individual cylinder heads for each cylinder.
YANMAR provides an original gearbox, which enables  supply of total marine engineering and service to customers. YANMAR's high performance marine gear is designed to draw out the best performance of YANMAR engines.
The YANMAR Marine Operations Division specializes in developing and producing small and medium-sized diesel engines mainly at the Tsukaguchi Plant. From processing of components for marine propulsion engines, marine auxiliary engines, land and industrial engines to assembly, rigging, and test runs, the Tsukaguchi Plant uses a consistent quality control system to produce a wide range of diesel engines. We deliver highly reliable products that thoroughly apply the technologies and expertise that we have fine-tuned over the years to markets in Japan and all over the world.
Certified by: LRS (Lloyd's Register of Shipping), ABS (American Bureau of Shipping), NK (Nippon Kaiji Kyokai), BV (Bureau Veritas), RINA (Registro Italiano Navale), KR (Korea Resister of Shipping) and CCS (China Classification Society)