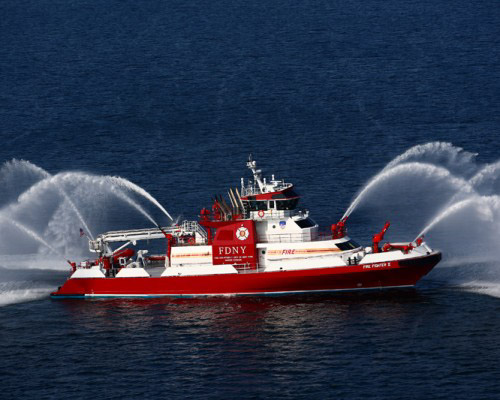 SEATTLE, WASHINGTON (USA) – Leading marine power generation and climate control products manufacturer Northern Lights, Inc. (NLI) is pleased to announce we have recently completed a 235kW Commercial Series generator set for the Fire Department of New York. The unit – M235C13.11NYFD – was built with a number of specifications unique to the requirements of metropolitan fire-fighting, including a nonstandard base pan, shutdown switches and USCG fuel lines plumbed to the base frame. The unit was completed to ABS and USCG standards and included a special "fire engine" red paint scheme. This unit will be used as an emergency back-up set to four Northern Lights generator sets currently in use on FDNY boats. Built by Eastern Shipbuilding Group and designed by Robert Allan Ltd., the 140- foot long fireboats are able to pump up 50,000 gallons of water per minute, the greatest pumping capacity of any boat in the world at the time of their delivery.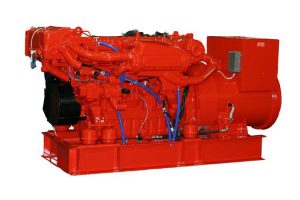 For more information about Northern Lights and Technicold products, visit www.northern-lights.com and www.technicold.com.
About Northern Lights, Inc.
Northern Lights and Technicold are the leading manufacturers of marine power generation, HVAC and refrigeration systems. The company is an ISO 9001:2015 certified company whose products are distributed through a global sales and service network of over 300 dealers in more than 40 countries.