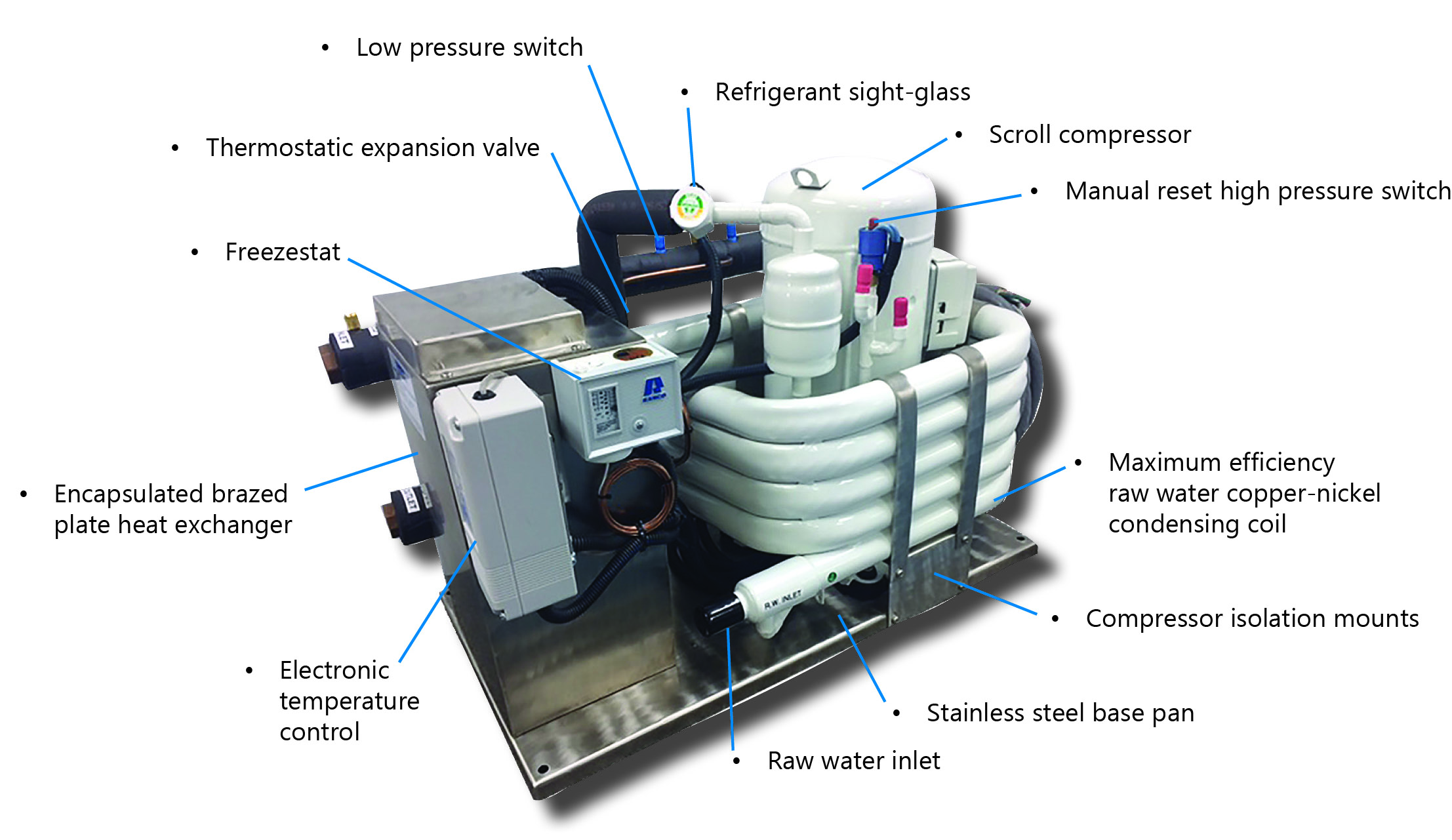 Plate style chiller encapsulated in urethane foam inside a stainless steel housing enclosure prevents condensation.
Large diameter, single-pass fluted coaxial copper-nickel counterflow condenser allows low sea water velocity while providing maximum efficiency and even condensing.
Digital staging thermostat allows for continuous temperature readout and preset temperature control.
Freezestat control direct sensing on chiller plate surface protects plate from freezing up.
Circulating water flow switch protects against low water pressure and flow.
Expansion valve metering device provides maximum performance at all temperature ranges.
Easy access to sight glass for convenient service diagnostics.
Manual high-pressure control reset and automatic low-pressure control reset.
Dual high and low pressure service ports for service and optional monitoring.
Marine quality, corrosion resistant gloss white finish.
Charged with environmentally responsible refrigerant.
Wiring covered with fire resistant sheathing.
316L grade stainless steel chassis, fasteners and hardware.
Rubber vibration compressor isolation mounting feet.
Compact overall size.